With Pomatio your website is always up to date, with all the latest technical innovations and secure. In addition, we are at your side for support for whatever you need.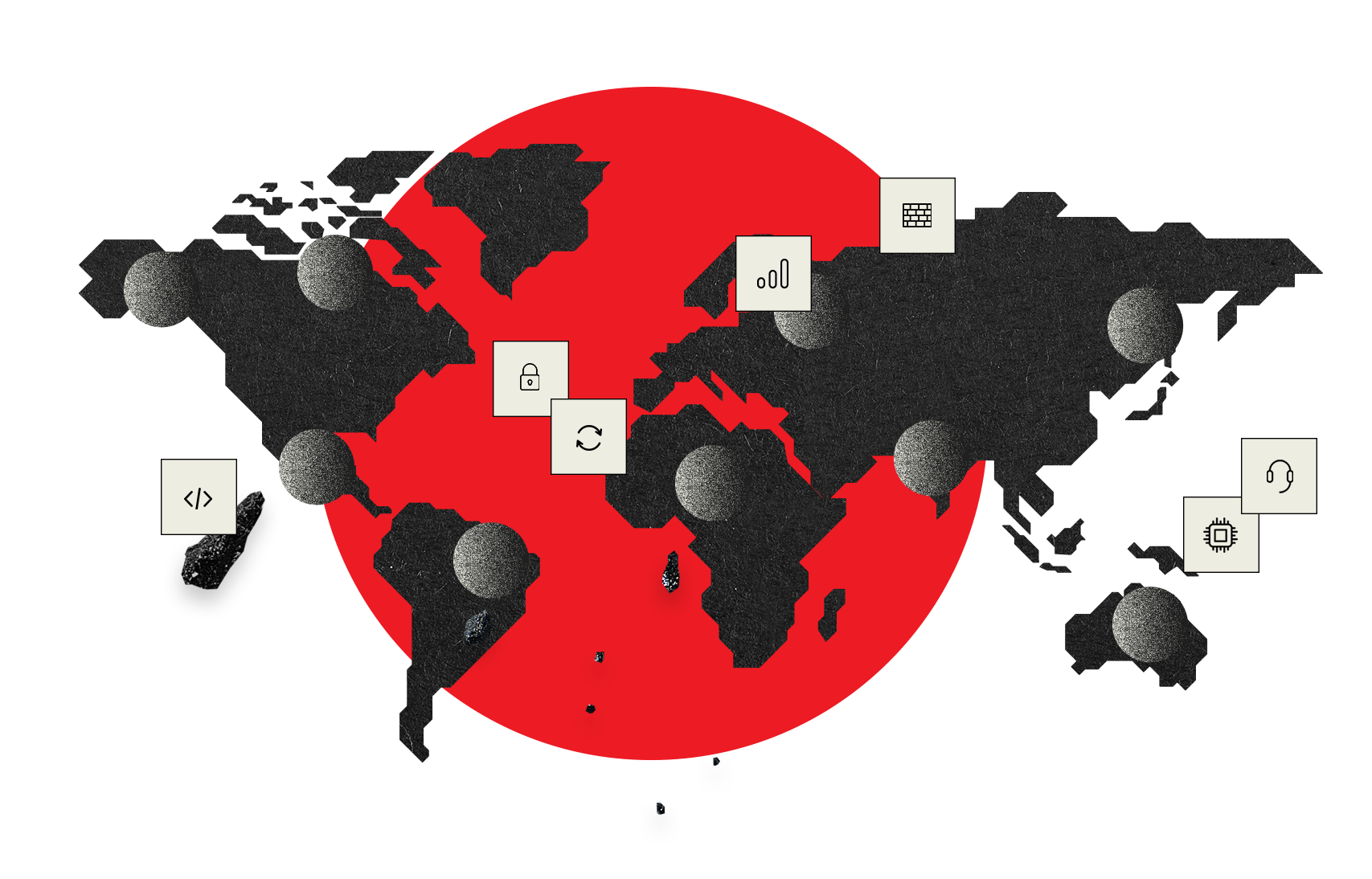 Hosted on AWS01
The hosting that is not hosting
But much more.
Hosting is a necessary service to store data and make your website accessible on the internet. Every website needs a hosting plan, but at Pomatio we take this concept much further.
Pomatio is on a custom scaled infrastructure on AWS (Amazon Web Services).
To give you an idea, companies like Netflix, McDonald's, Coca-Cola, ActiveCampaign and a long etcetera have a similar infrastructure, also on AWS.
Software updates02
Technology you can see. With engineering you can't see.
You will have frequent improvements in your management panel even if you do not request them, and you will be able to use all our present and future content blocks.
Every week we launch various improvements, we make the software faster, we release new blocks…
Security audits, backups and Firewall03
A tranquility level never seen before
We make daily backups, and store them for 30 days. This is automated, and all copies are kept on separate secure servers.
Security tools and hardening at the network level, files, and proactive and reactive measures against attacks / malware / badbots.
GuardDuty: security supervisor at the hosting and VPC (Virtual Private Cloud) level to detect possible security problems through Artificial Intelligence .
WAF: Firewall to protect your website from common web attacks that could affect its availability, compromise security or consume excessive resources.
Automated optimization and performance04
Absurdly fast
Automatic optimization of images when uploading to the media panel with support for latest generation formats such as SVG (vector files) or WEBP (each image you upload to your website will be generated in WEBP format automatically), minification of CSS and JavaScript files, optimization of PHP scripts, etc.
What does this translate to? In that your clients will be very happy, because between one click and another on your website they will not have to wait for anything, in a blink of an eye they will see your content. And this will also help your SEO since, in essence, the faster your website loads, the faster it shows the user what they are looking for, and Google loves this.
Global infrastructure05
Here or long away from home
CDN system for all our websites (Content Delivery Network) on AWS CloudFront, which consists of having a series of servers located in different parts of the planet that contain all the contents of your website (texts, videos, images , music, documents, etc.), so that the contents of your website are served to users in a much faster way and closer to their location (e.g. if someone visits your website from Chile, the information will be downloaded from a nearby server).
The CDN is complemented by multi-level caching systems (compilation of PHP code, static files, database…), which guarantee an optimal page loading speed at all times.
Domain included06
Your online identity
The cost of renewing your own domain is included. The domain will be your identity on the internet (for example www.yourcompany.com).
SSL certificate, secure HTTPS connection07
SSL, a must for your users
Secure https connection and encryption for both email and the website.
Email inboxes08
Personalised emails
You will optionally have with no extra charge email accounts with your domain (up to 100 email accounts and 20GB of space in total, expandable).
SEO optimization09
Defend your position
Internal/on-page SEO optimization. Generation of sitemaps, use of HTML markers and tags so that search engines index the content correctly, and integration with Rank Math, the best in SEO nowadays.
Technical support10
By your side, always
We will provide you with technical support for everything you may need in order to manage your website.
We also put at your disposal our documentation portal, with dozens of tutorials (and in which we publish new ones frequently).